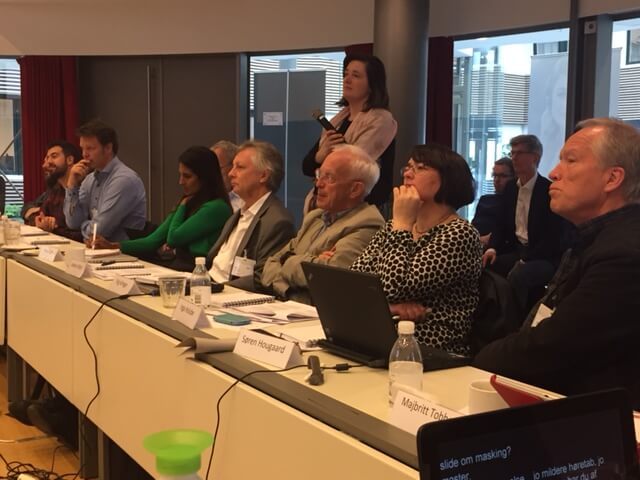 The BEAR project started in March 2016 and it was therefore time for the Annual Review on April 25th, 2017. The review took place at GN Resound in Ballerup with participation of all project participants, and the project officer Peter Aadal Nielsen from Innovation Fund Denmark. The review was also attended by the project's Advisory Panel, consisting of: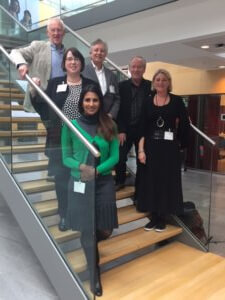 Stig Arlinger, Professor Emeritus from Linköping University, Sweden
Inga Holube, Professor at Jade University of Applied Sciences, Oldenburg, Tyskland
Norbert Dillier, Professor at the ENT Department Zurich University Hospital
Priya Singh, Director of Clinical Studies, UCL Ear Institute, UK
Majbritt Garbul Tobberup, head of the Danish Hearing Society in Denmark
Søren Hougaard, Secretary General for EHIMA
The agenda included planned presentations from the currently active work areas, which have already made considerable progress.
From the work on the centralized clinical database, medical doctor Jesper Hvass Schmidt, Sabina HS Houmøller, and Anne Wolff reported that there are already more than 500 patients registered and contacted with the purpose of BEAR participation. Many of these patients have already been fitted a hearing aid, and had their data registered in the new clinical database.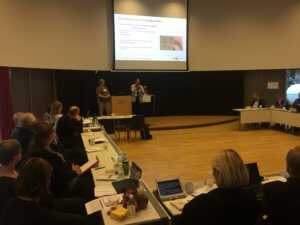 From the work with new strategies for hearing profiling and fitting, Sébastien Santurette and Raul Sanchez Lopez reported on the methods which currently have the scientists' attention. The work has uncovered a wide range of options, which have been described, analyzed and discussed. The Advisor Panel showed a great deal of interest in this discussion and what new options these new tests may provide with respect to novel fitting or readjustment strategies.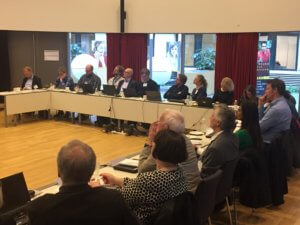 From the work with assessment methods of the aided listening performance, Sébastien Santurette, Jens Bo Nielsen, and Dorte Hammershøi reported on the methods that are currently being considered. Most require extensive listening tests, which takes time and may be experienced as fatiguing. The scientists therefore have their attention on preliminary testing before putting any of the tests in play for larger patient groups. The Advisory Panel emphasized the importance of the procedure, which may be crucial for the the clinical potential.
At the end of the day, the Advisory Panel gave a number of attention points for the future work. The panel praised the project participants for the common vision and the strong setup including university hospitals, universities, manufacturers, and technical service. The panel also expressed their satisfaction with the project work so far, and had high hopes for future results.